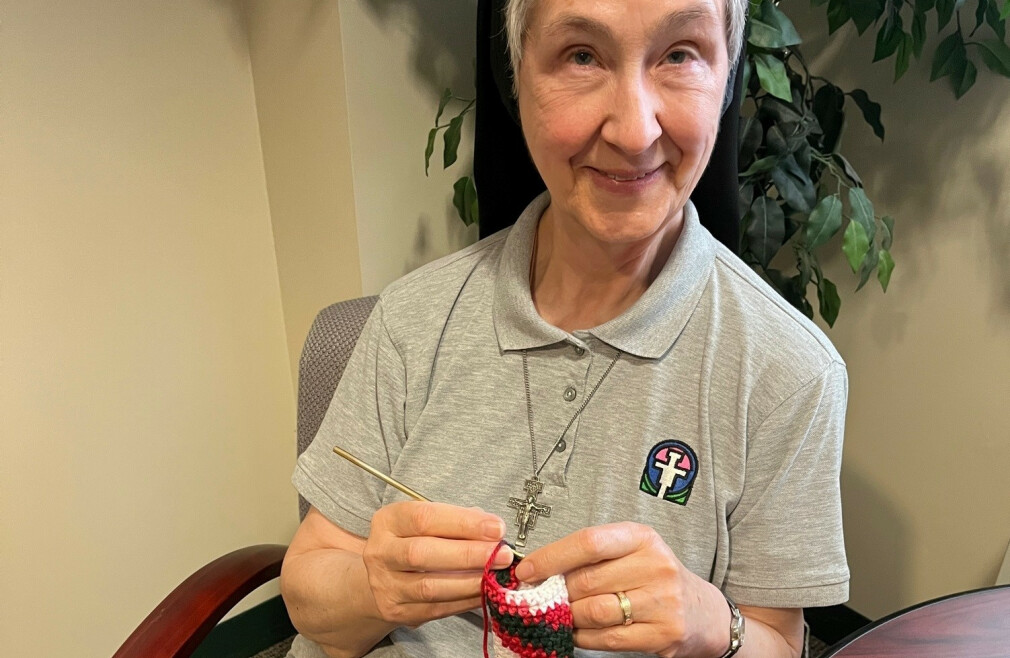 Second Friday of the month
,
10:15 AM - 11:15 AM
Join us for a morning of prayer, crocheting (knitting too!) and camaraderie every second Friday of the month at 10:15 a.m. for one hour at the Motherhouse with Sr. Ella! Let us know you would like to be a part of this interfaith prayer group we call "Stitches & Blessings" by sending in the form below.
We are lending a helping hand to Water with Blessings, a nonprofit organization that provides portable, safe water filtration systems to village women (mothers) where the water is not safe to drink. The women are taught how to use the simple equipment and promise to filter water for their own family and for three other families. This interfaith program emphasizes spirituality and neighborliness.
The filters are delicate instruments and break easily. There is a simple pattern for crocheted or knitted covers for their protection. Those making the covers are encouraged to pray for the women who receive the gifts you make. I crochet, but whether you crochet or knit, these covers are very easy to make. I hope you'll join us!
Sister Ella Binz