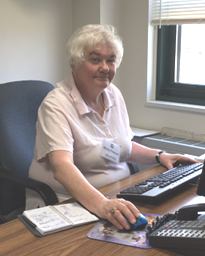 A limited number of volunteer opportunities are available. You can inquire through Mary Fran Consola, our Volunteer Coordinator.
Contact her here or send a note to .
Thank you to all our Sister birthday party volunteers: (from left in the group photo in slide #1 above) Bette Lally, Melva Mason,
Diane Hermle, Sue Richardson, Maria Powers, Jo-Ann Eagan, Sheila Kundys, Barb Ahrens and Gail Lane.